Back in June 2020, my husband and I started a little family lockdown project. All our work had been migrated to digital platforms due to the lockdown, so I thought that we should combine our individual skills (software engineer and pianist) to see if we could make some musical online games. Digital games are normally hideously expensive and time-consuming to produce but we had time and inclination.
Earlier on in February, he watched me put together a beanstalk prop for my Jack and the Beanstalk musical storytelling workshop from recycled materials (glue gun, paint and lots of sticky tape will help you make most props if you're short on capital and big on upcycling).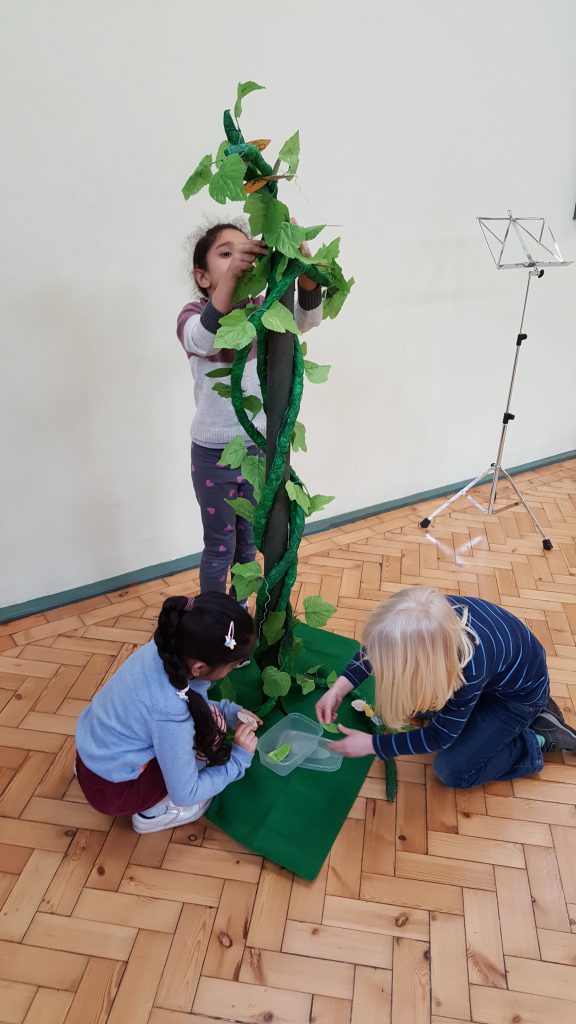 As a multi-sensory activity, my young Rhythm Circle students were asked to place leaves marked with the treble or bass clef at suitable positions along the beanstalk to reflect high or low sounds.
So I challenged him to create the digital equivalent of the Beanstalk and Leaves activity. He came up with a little prototype: Grow the Beanstalk . A second prototype (Musical Bingo) then followed (accompanied with dark mutterings of 'I had to do math calculations that I had not done since school days in order to create the bingo wheel…').
Stumpy even got his oar in by testing out the games for us. I thought he made an ideal test subject: squirmy, high-octane, young school-aged child, not particularly interested in sitting still, or being taught music by mum (he was still in denial about what I actually do for a living. Music was something that took me away from him, so any of my proposed musical activities was to be given short shrift)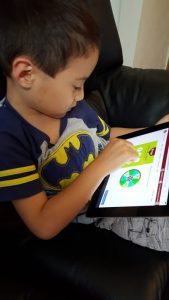 During the lockdown, my colleagues at the Attenborough Arts Centre (an inclusive arts centre located in Leicester) and the Birmingham Education Partnership had expressed interest in digital offerings.
Live sessions could not be delivered in schools due to the Covid-19 pandemic and workshop organisers and educators were considering digital alternatives. In particular, young people with special educational needs and their families were hit hard when they lost their existing support groups (in the form of support from schools or external providers). A full return to normal school activities seemed a long way off and would be in 2021 if at all possible, especially since many children with special needs were also extremely vulnerable to COVID-19.
In order to support my ongoing musical work, I had already begun creating digital equivalents of my musical games and activities in the form of printable pdfs, recorded sound samples and video lessons.
So, when I heard that the Arts Council England (ACE) were re-opening their Project Grants programme, it seemed the perfect opportunity to draw together all these various strands in the form of a research and development project. My proposal to create several online musical games with a view to making them suitable for young people with special educational needs was accepted by ACE at the end of August.
So here we are – 3 weeks into the project. So far, it has been an exhilarating and crazy time, filled with consultation meetings, delving deep into issues of neurodiversity, trying to be organised and decisive….but also true to my ethos as an educator and musician.