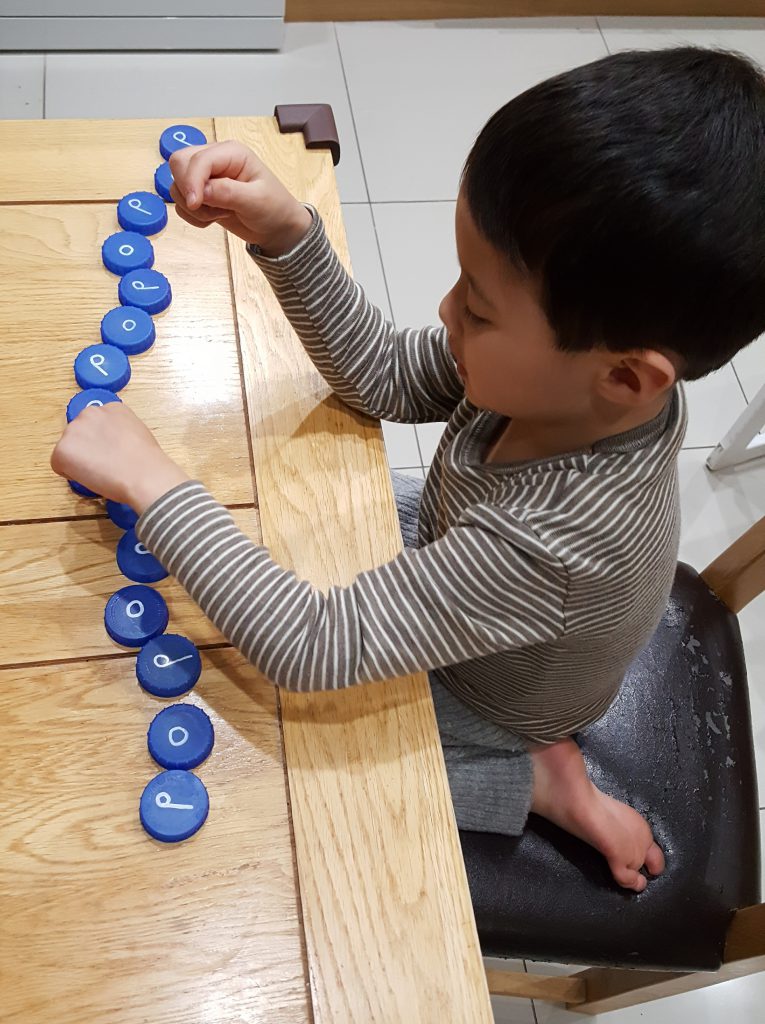 I'd like to introduce my son who goes by the nom de plume 'Stumpy' (before we had to put his name down on the birth certificate, this was actually what we called the poor child).
Stumpy loves words: the sound of them , their rhythm, singing them, mangling them, making up new words. He also likes paint, mud, orange juice , coins and ice cubes. Especially when allowed to mix them all up. He does NOT like being taught how to sing words. Or what colours to use when he wants to paint. Or just how much water he should use to make a muddy puddle. Or how to form a triangle using coins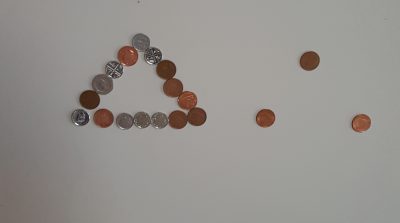 Stumpy taught me one very valuable lesson: that sound is just a manipulable – just like paint or mud. And it made him very, very happy to be able to explore and experiment with his favourite materials.
Occasionally, he would become curious about my musical work materials and ask to play with them. I would then bring them out to show him and he would immediately touch them or try and make patterns with them. 3D graphic scores are very popular with Stumpy. Big circles = big sounds, little circles = quiet sounds.
When he asked to play with my bottle caps note values, he got very excited at being able to recognise the letters 'p' and 'o' (ie. minims and semibreves).
Me (jumping at the chance to pass on some musical knowledge): "Look, this symbol is for a 2 count sound and this is for a 4 count sound".
Stumpy : "No, Mummy it says 'poo'. Look, you can make many, many 'poo's!"